Danish SUP Tour #2, Flensborg
22aug09:0019:00Danish SUP Tour #2, Flensborg09:00 - 19:00
Event information

For første gang nogensinde drager vi til udlandet med Danish SUP Tour. Den 22. august rykker vi nemlig 'ne over æ græns', til noget vi har glædet os rigtig meget til. Vi kalder det en såkaldt "boardercrossing" event, hvor vi vil padle fra Tyskland til Danmark af flere omgange i løbet af racet. Distancen er ca. 15 km. og bevæger sig langs den danske kyst og det tyske farvand fra den smukke hvide Wassersleben Beach i Sosti til de to danske landbrugsøer, Lille Okseø og Store Oksøer, for dernæst at gå retur til tysk jord.

Vi vil også tilbyde en helt særlig distance for bredden og juniorer (3.5 km.) hvor ALLE kan være med – der padles i sikkert vand fra Wassersleben Beach, langs den danske kyst og retur. Vi håber at rigtig mange vil lægge vejen forbi Flensborg. For de fleste handler det om at komme på vandet, nyde naturen og det uformelle fællesskab som er kernen i SUP sporten. Eventbasen bliver ved Paddle & Fins – BayStation 71. Lige midt på stranden.

Sydslesvig Danske Ungdom og Paddle & Fins – BayStation71 er partnere på eventen.

Prisen for at deltage på den officielle tour er: 200,- kr. (ca. 25€)
Prisen for at deltage på den korte distance er: 75,- kr. (ca. 10€)

Der vil være lækre lodtrækningspræmier fra vores samarbejdspartnere for alle deltagere på både den officielle tur og fun race.

PROGRAM:
10.00 – 14.00: Kom-og-prøv SUP (gratis) v. Paddle & Fins
11.30 – 14.00: Check in ved Paddle & Fins – BayStation71(grundet corona kan du checke ind i hele 2,5 time – kom gerne tidligt så vi kan få spredning på folk)
14.05: Surfers meeting
14.30: Officiel start
17.00: Præmieroverrækkelse og lodtrækning
17.30: Hang around med afstand ved Baystation71

RACE MAP:
Ruten er udlagt som et langdistance race. Danish SUP Tour deltagere padler den 15 km. lange rute fra stranden i Sosti til Okseøerne og retur. Fun race deltagere padler en 3.5 km. lang rute fra stranden i Sosti, langs den danske kyst og retur til stranden. Alle afslutter med mål på stranden i Sosti.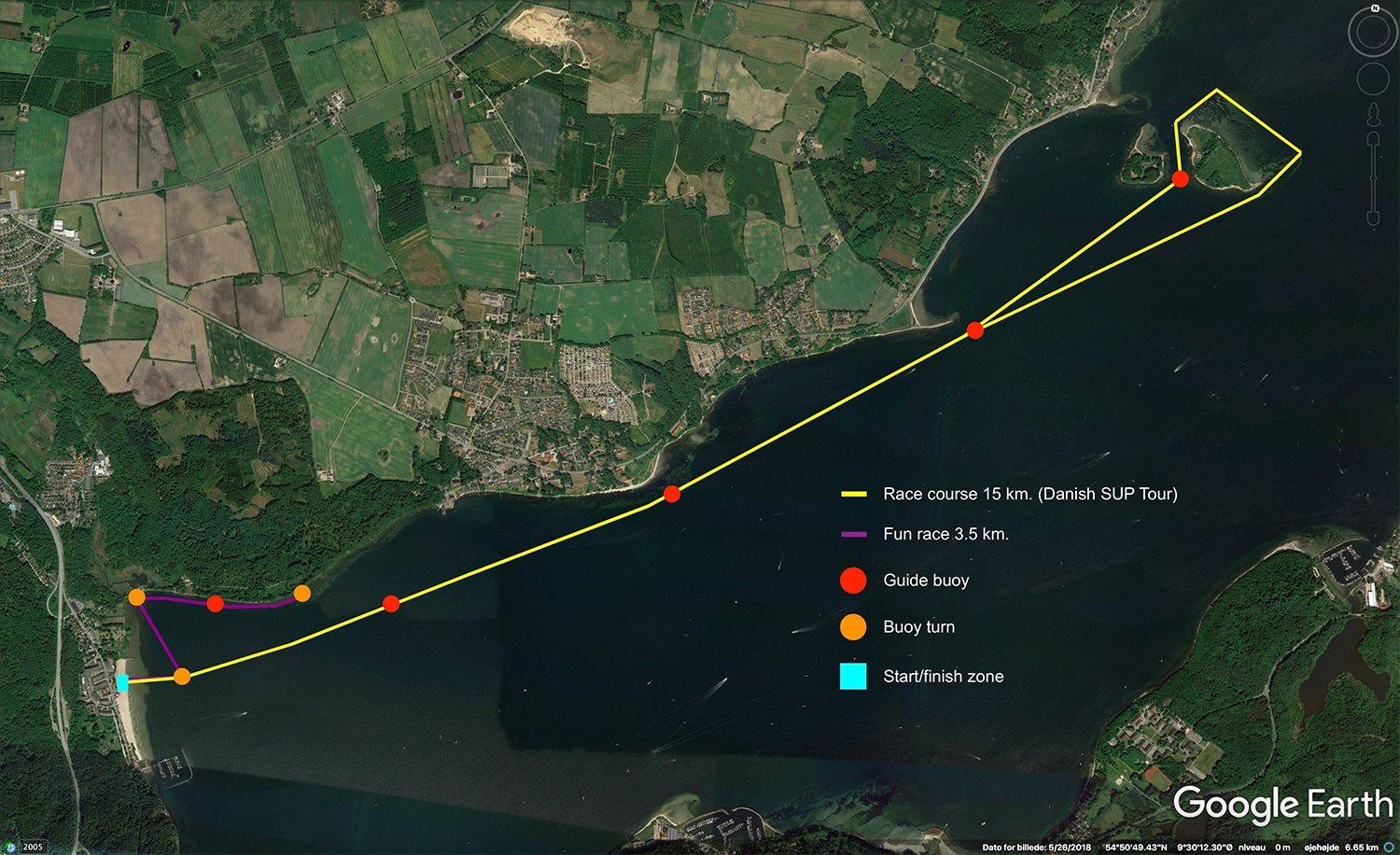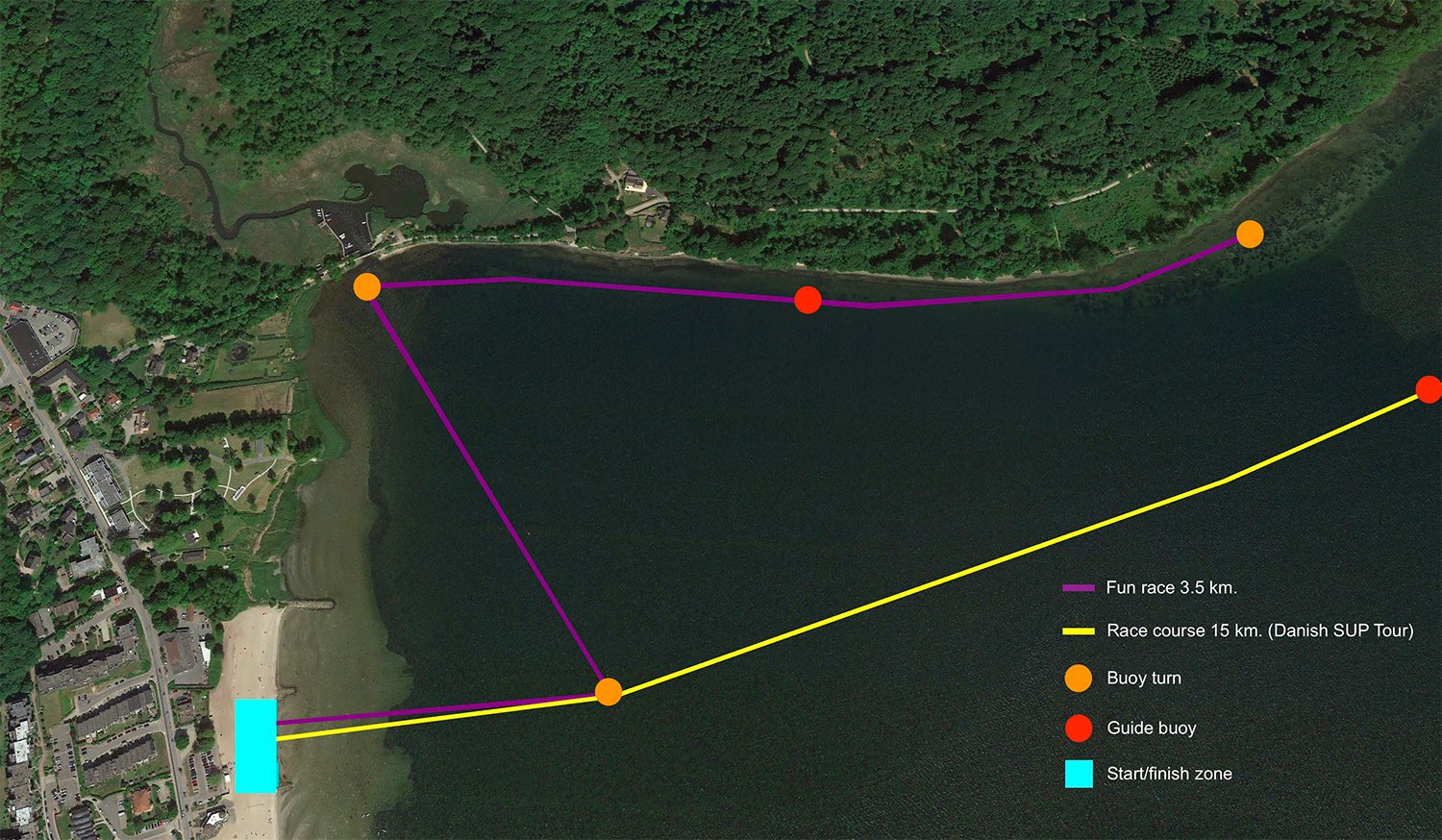 ———–
ENGLISH:
For the first time ever we are going abroad with the Danish SUP Tour. After the summer, on August 22, we will move the tour to Germany, to something we have been really looking forward to. We call it a so-called "boardercrossing" event, where we will paddle from Germany to Denmark and return again. The event base will be on the harbor promenade in the heart of Flensburg.
South Schleswig Danish Youth and BayStation71 in Flensburg are partners at the event.
– – – – –
The Danish SUP Tour 2019 is five consecutive events for recreational and elite stand up paddle athletes. The five events are held every year from April to October and contain various types of SUP disciplines (beach events, long distance, downwind, etc.) with distances for all levels. Even if you are a beginner you will also be able to attend and the various events are a great opportunity to meet guys in the SUP community. The goal of each event is to give everyone a good experience on the water.
The price for participation is 200, – DKK per. event. Link for sign up: https://www.sportstiming.dk/
Læs mere
Tidspunkt

(Lørdag) 09:00 - 19:00
Sted

Flensborg Hafenspitze
Arrangør
tlf.: 29 21 52 25 eller 26 80 97 77
Surf & SUP Danmark
Surf & SUP Danmark blev stiftet i 2001 og er specialforbund for sportsaktiviteterne surfing, stand up paddle (SUP), prone paddleboard og rafting.
Vi er medlem af
Danmarks Idrætsforbund (DIF) International Surfing Association (ISA) European Surfing Federation (ESF) International Rafting Federation (IRF) Friluftsrådet